Sign Up For Your
Next Competition
More Quality Matches Equals Better Development
The FUJI BJJ Experience
Register now to be part of an unforgettable experience filled with thrilling matches, camaraderie, and personal growth. Immerse yourself in the world of jiu-jitsu, where you'll witness remarkable displays of skill, forge new connections, and create lasting memories. Don't miss this opportunity to be a part of the FUJI BJJ Experience!
These Events Are coming Soon!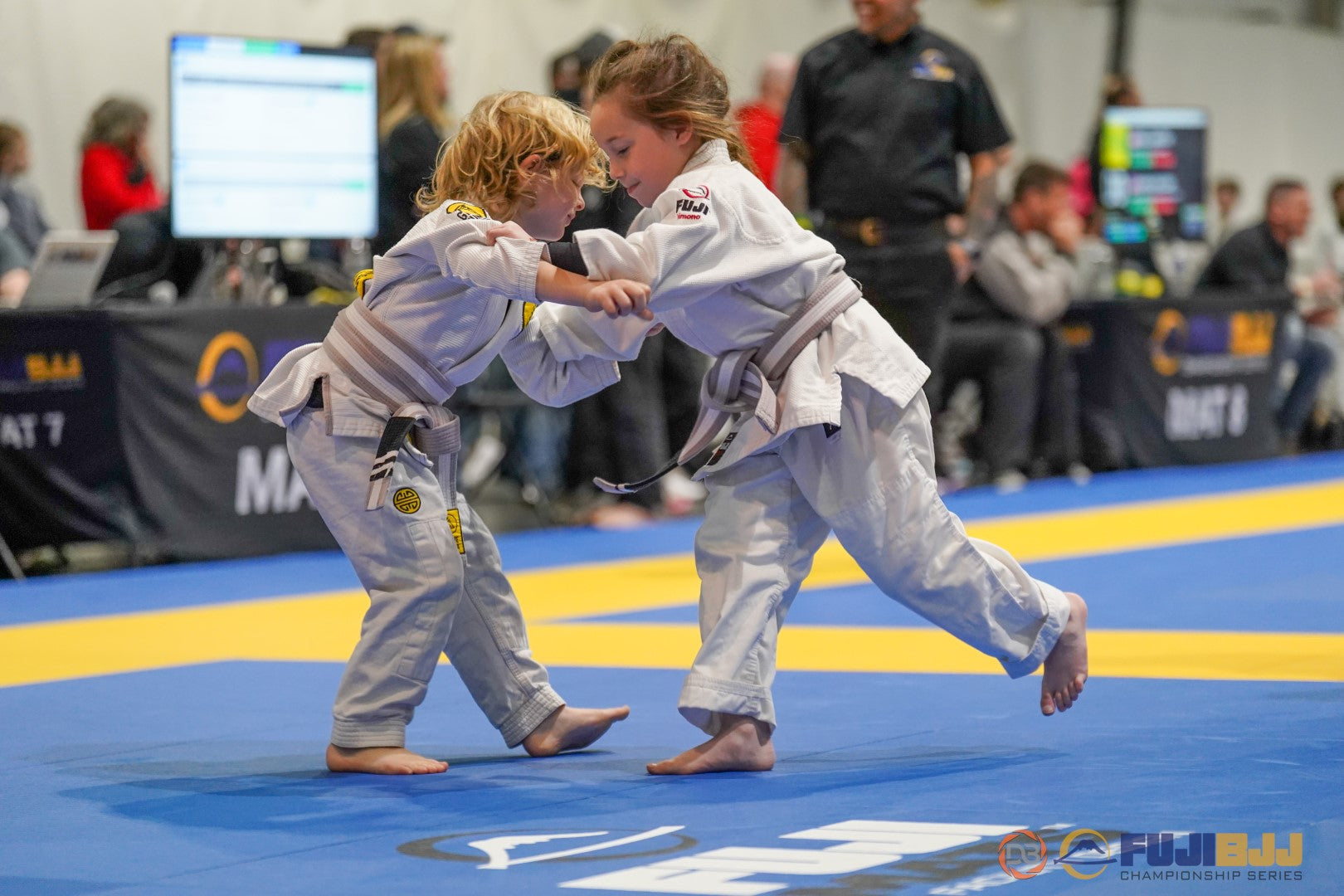 Gain Valuable Experience
It's time to test your skills in a fun, safe yet competitive environment.
FAQ's
Here are some commonly asked questions about FUJI BJJ Events. You can always expect that we will do our best to ensure you have the best experience possible.
We will do our best to get you placed in another division. You will be able to move up in age, rank, and or weight.
In the event you are truly uncontested you will be issued credit toward another FUJI BJJ event or a refund.
Depending on the bracket size we offer best of three, round robin, and modified double elimination brackets to ensure everyone gets more than one match.
We allow heel hooks in our Expert NOGI Divisions only.
Match Length Times:
Kids:
U7 = 3 Min
U10 = 3 Min
U13 = 4 Min
U16 = 4 Min
Test your skills
Divisions Built Right
FUJI BJJ meticulously builds divisions to ensure athletes are matched against opponents of similar skill levels, which fosters fair and competitive matchups.
Build Your Community
Bring Your Academy
FUJI BJJ provides an opportunity for your students to showcase their skills, gain exposure within the jiu-jitsu community, and develop camaraderie among your team while experiencing different styles and techniques from other participants.
Contact us
If you have any questions please feel free to reach out at anytime.